The only, step-by-step, online self-study guide for the serious jazz guitarist
Learning on your own is hard!
Without specific instruction from their teachers, most students have a hard time making progress. You can have all the material in the world, but you have to know how to use it.
That's where Concierge comes in.
Concierge is like a personal coach or guide designed to hold your hand through each of the 15 (and counting!) courses of JazzGuitarLessons.net.
This course has been built especially so you can avoid studying music theory in a "dry" manner, from books and online articles. Week-by-week, Concierge instructs you to simply practice what is right in front of you.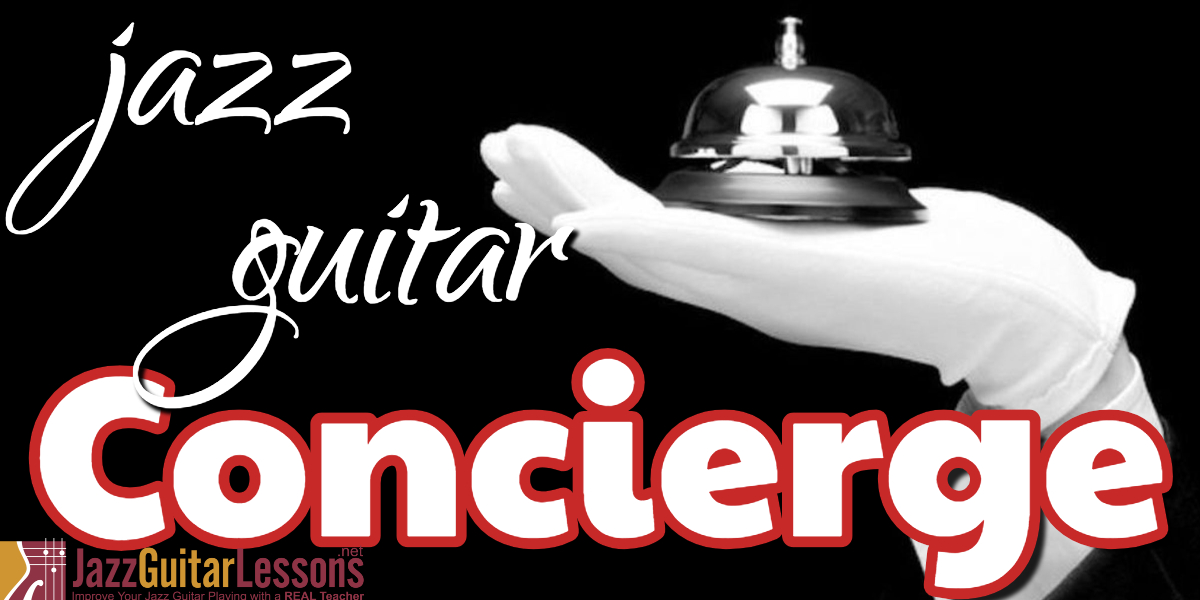 How it works:
Concierge is designed to to follow you through our Learning Path - our recommended path through the courses at JazzGuitarLessons.net. By following our Learning Path, you learn jazz guitar skills in Improv, Comping, and Chord Melody in a way that mutually reinforce each other - all while making sure you don't get overwhelmed.

You can see our Learning Path here.